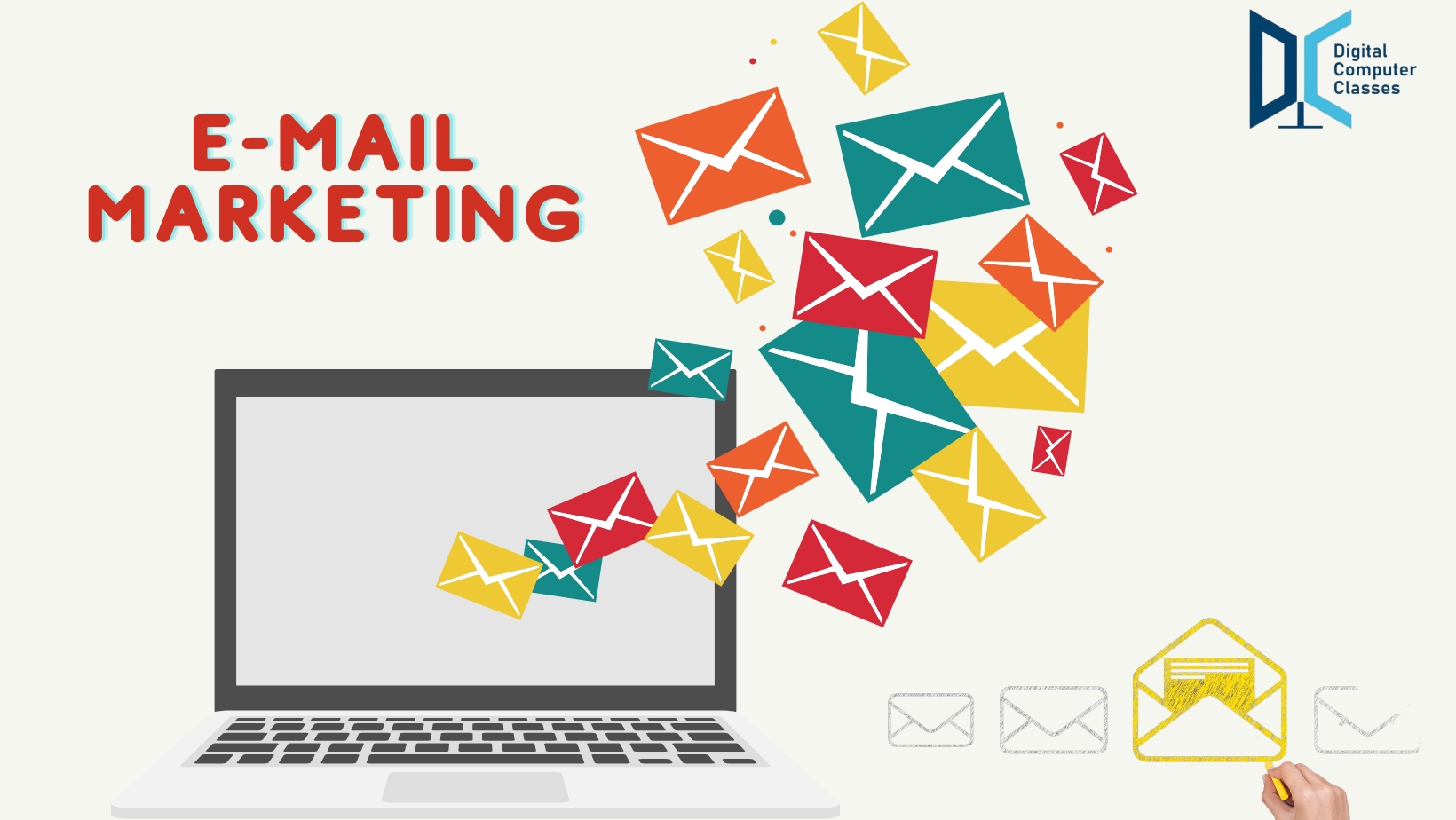 What is Email Marketing ?
Email marketing is a potent marketing channel that uses email to advertise the goods or services your company offers. Email marketing is a type of direct marketing as well as digital marketing. Incorporating it into your marketing automation initiatives, it can assist in informing your clients about your most recent products or offers. Through various forms of marketing emails, it can also be extremely important in your overall marketing strategy for lead generation, brand awareness, relationship building, and consumer engagement in between transactions.
Email is fantastic because it gives you direct access to someone. It's excellent one-on-one communication. And nowadays, individuals don't just provide anyone access to their mailbox. A specially designated area for selected magazines and businesses is carefully organized there.
Advantages of Email Marketing
The main advantage of e-marketing is the email remains in the user's inbox until they take some action such as
It is also useful to establish a relationship with your customer and drive traffic to social media account or a website owned by you. To ensure that consumers are only receiving the messages they wish to view, you may even segment your emails and target users based on demographics.
You can also test which is the best-performing template with the help of marketing software which sends the email to multiple people at once.

Types of Email Marketing
Promotional emails
Email marketing is the best way to run promotional offers or release of a new product. In a campaign generally, 3-4 four emails have been sent over several days or weeks. Promotional emails are basically to-the-point emails which deliver a clear message.
Informational emails 
Informational emails are also known as newsletters which also deliver a clear message that is news. The news can be about anything related to their interest whether it is business-related or research related. The newsletters are sent over a regular interval on the basis of weekly or bi-weekly or sent once over a month. The main purpose of newsletters is to maintain some consistent information one has an interest in.
Re-engagement emails 
This email campaign is run to make customers that have not been active for a few days informing them about there is offers running on the website or store. As you can also conclude by the name reconnect which means connect again.
Benefits of Email Marketing
Selling your products and services: To increase sales, you might run an e- marketing campaign for your subscribers.
Awareness of brand: It will assist your brand's remembrance in subscribers' minds if it shows up in their email inbox. A tailored marketing email has a greater impact than a social network post because you have no way of knowing if your message was seen by anyone.
Loyal customers: Every phase of the buyer's experience, including lead nurturing, conversion, onboarding, and retention, is fueled by e-marketing. In order to streamline communication, e- marketing is a crucial technique to utilize in conjunction with sales CRM systems.
It is also a good carrier choice to pursue in. In the era of digitization, each and every company is looking for e- marketing in each and every part of the world. Even you can learn to become an e- marketing digitally as well. Online learning classes are hassle-free and less time-consuming. The best Training institute to learn Web Development is "Digital computer class" it also provides all sorts of online courses along with certification. "Digital computer classes" is founded and governed by Mr. Krishna Choudhary who is a well-known influencer, a digital marking coach and also known for his expertise in email marketing.