SMS/WhatsApp Marketing

WhatsApp Marketing is a type of messenger marketing, which implies promoting a brand through WhatsApp. This channel helps brands reach an enormous audience, build strong relationships with customers, and increase sales.
Why Should You Use Mobile Marketing for Your Business?
WhatsApp is the most popular messaging platform in the world. In 2020, its audience has grown up to 2 billion active users monthly. This marketing channel is a must-have for businesses that want to connect with audiences in developing countries. For instance, there are 340 million monthly WhatsApp users in India and almost 100 million in Brazil. However, the platform is also an excellent choice for promotions in the US market – 68 million Americans access WhatsApp at least once a month.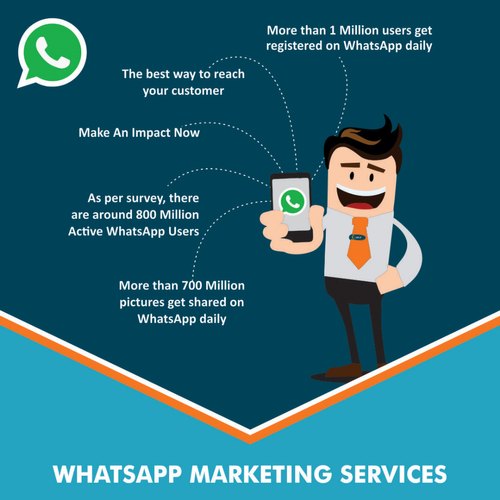 Benefits of WhatsApp Marketing for Your Business
Profound relationships with customers
Higher conversion rate
Better sales
Lower cost of marketing
WhatsApp Marketing Strategy
Define your goals and KPIs
Pin down your target audience
Get the business app
Create a brand persona
Build a contact list
Design your communication
Deliver great customer service
4 WhatsApp Marketing Tips
Create broadcast lists
Use group chats
Employ WhatsApp statuses
Craft a product catalog
What Is SMS Marketing?
SMS, which stands for Short Message Service, is a form of text messaging used by consumers worldwide. Though it was first invented as early on as in the 1980s, it wasn't until the 1990s that SMS began to take off.
More than 95% of people carry cell phones today. Every other minute, a message is checked and SMS also meaning – messaging is a technique where the marketing is done through the form of 'short message service – SMS'.
suggest visit- web development
Advantages of SMS Marketing
Use of Cellular Networks
No Smartphone Needed
No Extra App Needed
SMS is ubiquitous
SMSes are read
SMSes are paid for
SMS is versatile
SMS offers more privacy for the recipient